The Virunga Mountain Gorilla Project
The energy-efficient stove reduces the demand of firewood. That means that families in Rwanda need less firewood from the surrounding forests, which in return helps preserve the habitat of endangered animals like the Virunga Mountain Gorilla.
On top of that, the reduced emissions of smoke gas prevent respiratory issues. Altogether people gain time which they can invest in their farming and education.
The Project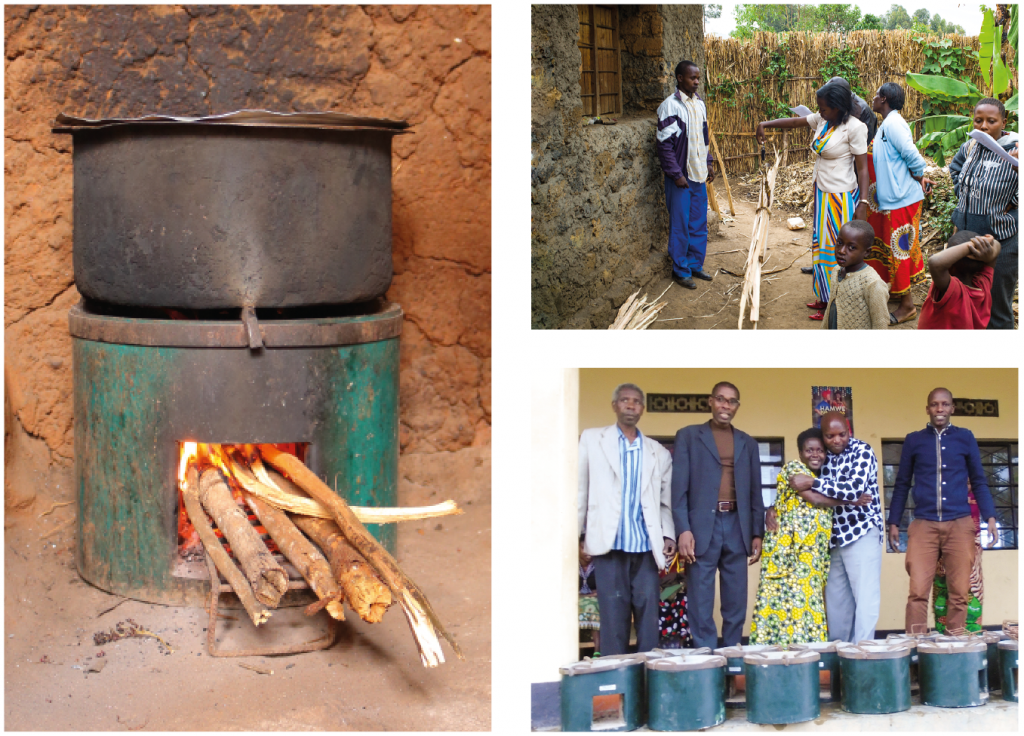 We were able to develop an energy-efficient cooking stove which reduces the demand for firewood to a third thanks to a close cooperation with the local families, the communities and the NGOs IGCP and FAPDR.
The Context
The families on the countryside in Rwanda mostly cook on an open fire place. The energy-efficient cooking stove shall replace the traditional three-stone open fire place step by step. This helps preserve the local rainforests and the habitat of endangered species like the Virunga Mountain Gorilla and the Golden Monkey.
The Connection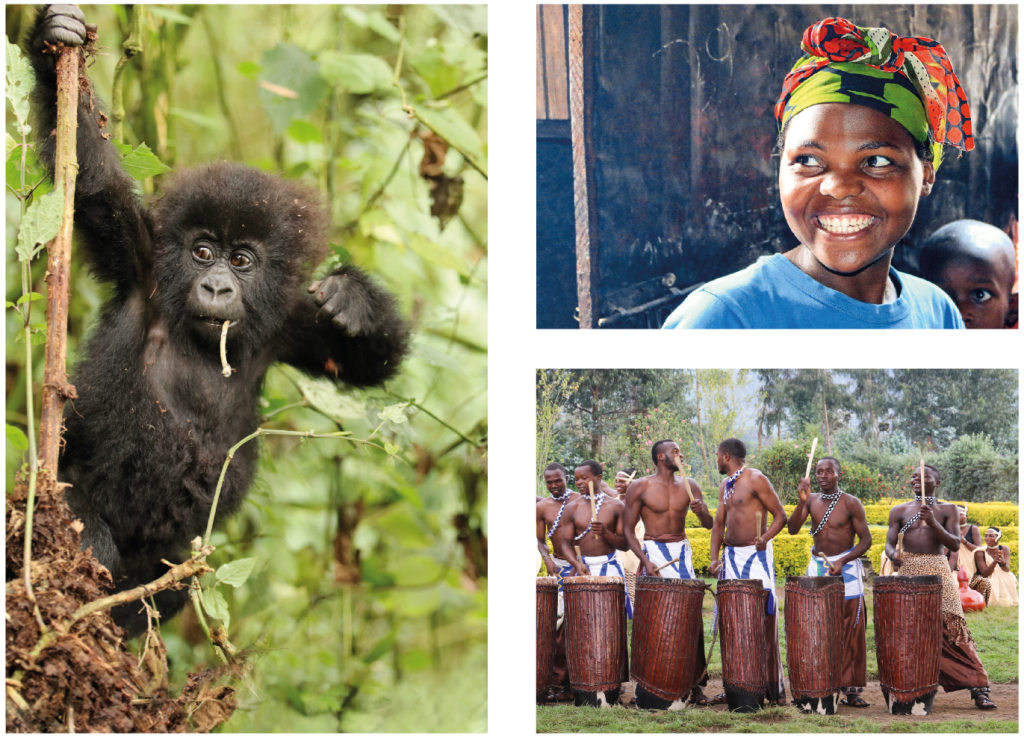 The project implementation does not stop at the dissemination of energy-efficient cooking stoves. We do also educate the people using our cooking stoves. Step by step we can thus create necessary changes and empower people and projects, like the Iby-Iwacu cultural village. In this village former poachers were brought together to build up a community that conserves and protects local culture, natural habitats and endangered species alike.
The Location